Environmental Club participates in Carbon Neutrality Challenge
On Dec. 7, the McKinley Environmental Club participated in The Carbon Neutrality Challenge. The purpose of this challenge is to help make Hawaii the first carbon neutral state in the nation. The goal of this event was to plant 10,000 native trees. This can not be done without hard work.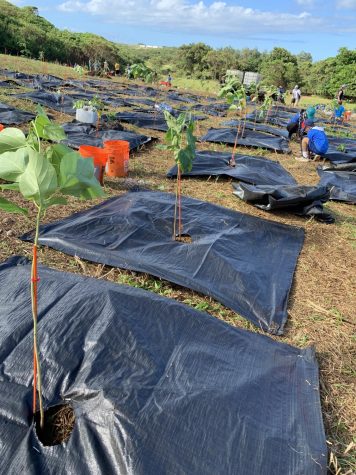 "There was a lot of drama to get these Hawaiian trees trees in the ground," said Mora, an associate professor in the Geography and Environment department at the UH Manoa College of Social Sciences.
The event took place at Gunstock Ranch, in Kahuku. At one point, there were nearly 2,000 people planting trees on site. Next year, Mora and his team hope to organize another event with a new goal of planting 100,000 trees.