Student officers newly elected
Hang on for a minute...we're trying to find some more stories you might like.
The school year is coming to an end, and as we move on we can remember all of the memories we made this year. From the welcome back assembly and homecoming, to more recent events like prom, the fun times we had this year will be remembered for a very long time.
To ensure we can continue events like these, we have elected our 2017-18 student government officers. Next year we have pres- ident Melanie Lau, vice presidents Britney Chang and Mikaela Rivera, secretary Shani Huang and treasurer Kenny Thai.
"I wanted to run because the mentality I want for students
is to really participate in high school," Lau said. "Here's four years of your life and a lot of kids waste it. I really want students to make the best of these years and look back and think, 'wow school really was fun.'"
This year the officers are focusing on encouraging participa- tion in spirit weeks among the student body.
"I want students at McKinley high school to participate more in something they want to do, but they're too afraid to do it," Huang said. "I want students to be inspired and not be afraid. Do what you want to do, and don't let anybody hold you back."
About the Contributor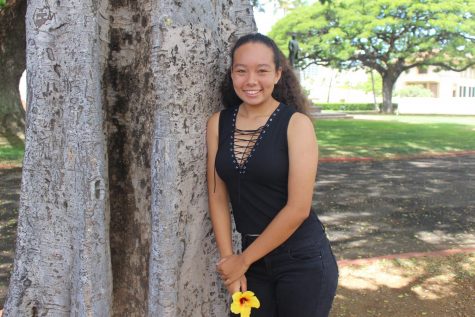 Alexandria Buchanan, editor
My name is Alexandria Buchanan and I am an editor for The Pinion. I am currently a senior (class of 2020 on top!) and this is my fourth year as part of...