LaFave likes to help others
Band president, drum major, and oboe player Kaia LaFave has worked hard to get to where she is.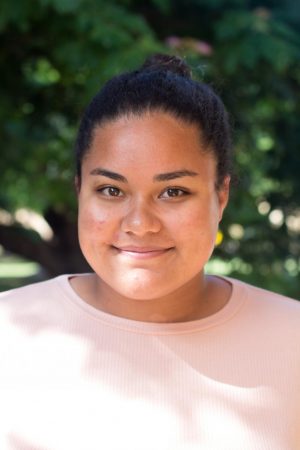 Senior Kaia LaFave is band president and drum major. LaFave said she first began her journey as a musician on the flute but switched to the oboe.
"I just really did not like playing the flute," she said. "An opportunity came about where I could play the oboe so I took it and decided to just play it since I also thought it sounded nicer than a flute."
LaFave said she was excited to become a musician because it was rare for people to study music.
"When I saw that we had the opportunity to learn an instrument, I was so excited just because it's something not a lot of people do," she said. "Not a lot of people can say they played an instrument which is why I continued and that's something that I can excel at."
LaFave also said her friends were also musicians, which encouraged her to continue studying music.
"My friends were doing it as well so the atmosphere and the vibe of being a musician and being in a band made me want to stay and keep doing it," she said.
LaFave said she views the band as a trusted social circle.
"Seeing the people every day for the past four years, the band has become a family to me," she said. "We grow closer that I can trust them with almost anything. It is like a second home."
LaFave said her favorite concert band piece that she played is titled "Italian in Algiers."
"I like the piece because it has very nice contrasting melodic lines that highlight the woodwinds," she said. "The solos throughout the piece are nice to listen to."
LaFave is also the drum major in McKinley's marching band. She started as a banner in her first year, a color guard in her second year, and was supposed to be a color guard for her third year until she was allowed to become the drum major.
"After a lot of consideration and thinking, I decided that I would take up the challenge of becoming a drum major and it just stuck till now," she said.
LaFave said she enjoys being a drum major but has to deal with responsibilities of the position.
"You're guiding an entire band and whatever you do affects everyone behind you," she said. "There's this sense of pride when you're walking like 'yeah, that's my band behind me.' Along with enjoying it, there's also challenges that I face."
Music is not the only interest that LaFave has. She said she adores reading books about romance because it puts her in a fantasy.
"It's something that you don't normally see on a daily basis," she said. "I want to be put into a world that I'm not actually in but I can read about."
LaFave said her best days are when she's with her friends.
"When I'm surrounded by people and more social, I become a happier and lighter person, she said. "Any day with my friends is my best days because we genuinely bring out the best in each other."
One of LaFave's goals that she failed before succeeding was having to play a solo, a passage of music played by one person, in Symphony Orchestra.
"I kept telling Mrs. Hesch that I didn't think I can do it and [that] I think we should pass it on to the next person but she wouldn't let me do that," she said. "I had to keep practicing it and eventually, at the Spring concert, I practically played it without messing up. I succeeded in the end."
LaFave's life goal is to do something in the healthcare field and to provide community service for others.
"I want to help people — volunteer wise," she said. "We're presented with so many opportunities, financially and resourcefully.
LaFave said her defining moment will happen once she graduates.
"Everything that has led up to it has shaped me to be who I am," she said. "Once I graduate, it's like 'I did it' despite everything that's gone on in my life, I made it to this point."
Empathy is a trait a leader needs. LaFave said she describes herself as an empathetic person because she puts herself in other people's shoes.
"Whenever they're going through something or they're strongly feeling something, I kind of feel it with them," she said. "If they're sad, it makes me sad and I just want to help them and make them feel better. It's like I'm them and I feel the same thing as they do and it's just a natural thing."