School year starts virtually
McKinley High School started the school year virtually and one week late due to the coronavirus.
Teachers, students, and administrators have been affected by the distance learning schedule. As the coronavirus presents new challenges and obstacles, life goes on, and the McKinley community adapts. Teachers are taking up new teaching tactics. Students have to begin to be more accountable with assignments. Administrators are working on important decisions regarding the school as well.
"With the current pandemic, situations can change daily, even hourly," Vice Principal Candace Tonokawa said
Lieutenant Colonel Manny Pulido replaced Major Cory Marlowe, who retired over the summer, as senior army instructor. Pulido is new as a teacher, but familiar with McKinley High School because he graduated from here.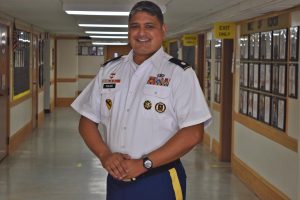 He's served in the Army for 20 years and has presented in front of high ranking officials like generals. He's been all over the country and has worked in many different situations.
JROTC is a class with not only class activities but also extracurricular requirements. With distance learning, they can only teach the material from across the screen. The instructors and JROTC staff are working on ways they can incorporate some of the activities they used to do before, like drill meetings and non-strenuous physical activity
"This by far has been the most challenging and rewarding assignment that I've ever been in. And I'm continuing to learn a lot from the students and I enjoy what I'm doing very much so thank you,"  Pulido said.
Ocean Mao and Tyler Sheindlin are seniors this year. They are both concerned about their education.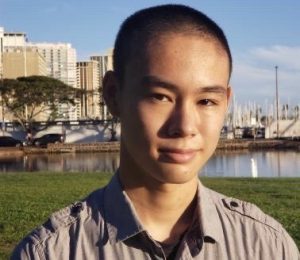 Mao said that with in-person teaching, people can partake in activities and work with one another more easily. He also worries that online learning will be of poor quality and that his electives might get ruined. Online learning has impacted many performance-based classes, so Mao is trying to figure out how to do his job in JROTC.
"How am I supposed to be the Battalion Commander of JROTC? No meetings, no events, no practices, and no competitions kill most of my extracurriculars," Mao said.
Sheindlin is concerned for his peers. Some students don't have access to technology; others are having a hard time adjusting. It's easy to fall behind if you're not paying attention. Senior year is a big year for many people, and he worries that online classes might lead to poor instruction from the teachers. He also wonders how teachers will deal with trouble makers and students who won't try in school.
Other than that he's very confident about the school year. He said he understands how to use computers proficiently and he has all the necessary tools to be able to be successful.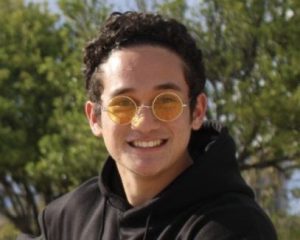 "I think this change will make me a more disciplined scholar," Shendlin said.
McKinley administrators have been hard at work making decisions on how to go about virtual learning. Vice-Principal Tonokawa said the school developed a process to provide computers and wifi to students in need so they may access Google Classrooms. The teachers have their own class management system for the troubles that might happen like misdemeanors. All the counselors and VP's are ready to assist as well. Tonokawa also encourages students to get their parents involved because they can help keep students on track.
"Everyone is adapting to changes quickly and trying their best to provide optimal learning conditions for student success,"  she said.
The start of the school year has been very interesting and both teachers and students have to adjust greatly.
"Learning curves for both students and teachers are very steep as we are now 'doing school' in entirely new ways," Tonokawa said.