How to spend time wisely and effectively
Managing time may be difficult for some, but students at McKinley High School have come up with strategies to stay productive.
"It is hard to manage my time as a student when I have school work and other responsibilities like JROTC," sophomore Christian Truong said.
Managing time may be hard if you don't know what you're doing. That's where a planner comes in handy.
"The way I manage time is by creating an organized layout of my assignments," sophomore Keysha Liwag said.
A planner's purpose is not limited to writing down your assignments.
"I make sure that I write the date the assignments are due, what classes they are due for and how much time I think the assignments will take to finish," Liwag said.
Expert Guidance, an organization that specializes in guiding students and adults in everyday life, said that most of the time students lose their confidence before their exams. They found they end up forgetting everything during the exam and that studying daily can be a solution.
"I study at the same time daily so it just became a habit," sophomore Ming Lam said.
Even with a schedule, students need to manage distractions, such as games and social media.
"To prevent myself from having distractions I do all my homework as soon as I get home. That way I won't have to worry about it later," sophomore Justin Obra said.
"Get off your phone," MHS counselor Lisa Panquites said.
Using a planner and making a schedule also helps prevent procrastination. Many of the students interviewed agreed it is best to finish your assignments as soon as possible.
"Waiting until the last minute is a bad idea as unexpected situations can occur and being rushed to do something can lower the quality of your work," senior Dean Gomez said.
About the Writer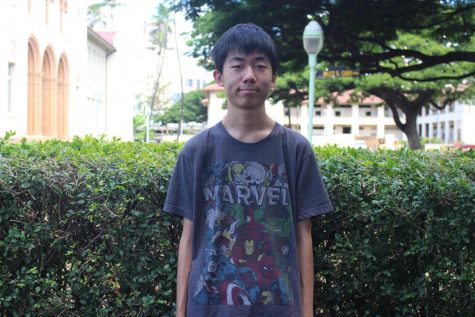 Kelvin Ku, assistant editor
My name is Kelvin Ku and I am a Junior attending McKinley High School. My hobbies are reading and my favorite book is warlock of the magus world about...