Carmichael ends first year teaching
Jordin Carmichael teaches ninth grade English. This is her first year teaching.
She's also the Key Club adviser and she did her student teaching at Kaiser High School.
"I had a really great freshman English teacher and then I decided that's what I wanted to do because I like working with teenagers and I like seeing people show their voice through writing and reading," Carmichael said.    
She enjoys teaching and working with her students.  
"I love it. It's fun. It gives you a chance to be creative and I like working with students,'' Carmichael said.
She enjoys working with McKinley High School staff and the students because they're supportive.
"Everyone gets along from what I've seen so far. I like the team of teachers,'' Carmichael said.
She said she wishes she had gotten closer to her students in the beginning of the year.
"I feel like right now I'm really comfortable but it's already the end of the year. You guys are gonna go away," Carmichael said.
About the Writer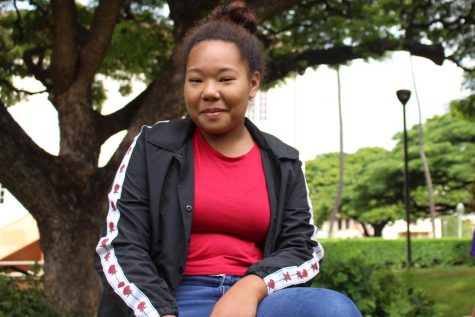 Ashanti Brown, reporter
Hi, my name is Ashanti Brown. I'm a 9th grader. My favorite accomplishment was riding the fireball at the 50th state fair. I am proud that I did that because...