Tadena focuses on school and family
Freshman Mariel Tadena struggled with shyness when she was little. She changed in middle school because some of her classes required presentations and talking in front of the class.
"After going through things like national history day, science fair and additional things that required me to speak," she said. "I officially broke out of my shell in 8th grade."
One of the things she is proud of is her determination to get an education.
"Growing up, I've always seen kids my age complaining about all the work they have to do. … I was always known to do my work," she said. "Later on, I continued to excel in my classes, so I was able to develop good grades that have lasted me until now."
She said she is an independent person. 
"I often like to do things by myself. I usually only ask for help, when I actually really need it," she said. "I enjoy working independently because it really helps me to think outside the box or expand my thinking."
One of  Tadena's favorite memories is when she went to Maui for a family vacation.
"The best thing about that whole day was not about the places we visited, but the time my family and I were able to spend with each other," she said. "Growing up, I've learned that we don't always have time for each other. So, when you actually have an opportunity, you should take it, and savor every second of it because you don't know when the next time will happen."
Changes in structure and information were made on 5/28/2020.
About the Writer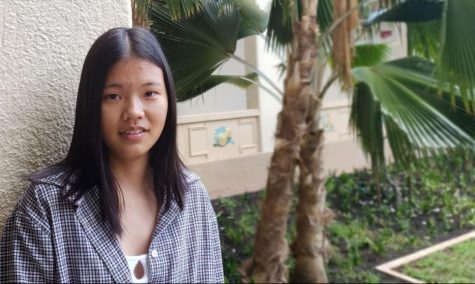 Cheng Hong He, reporter
My name is Cheng Hong He, and I am a freshman who laughs way too loud. I can speak two languages, Chinese and English. I was born in China but came to...