Behind The Scenes: The Pinion Writing Process
Articles have the power to share news, opinions, other people's stories and so much more within a page of text. The possibilities are endless and reporters are given so much freedom when it comes to topics to write about. The writing process is the steps a reporter takes to turn a story idea into a page in the print paper. Here at McKinley High School's newspaper, "The Pinion," reporters follow this process to produce our quarterly print issue to distribute to classmates, staff, alumni, and parents.
First, reporters start with an idea. It is important for reporters to have background information on the topic. Reporters should also have multiple story ideas in case others want to write about their topic, their idea is not approved, or you change your mind and want to write about something else. Inspiration can be found anywhere if you look hard enough, the possibilities are endless.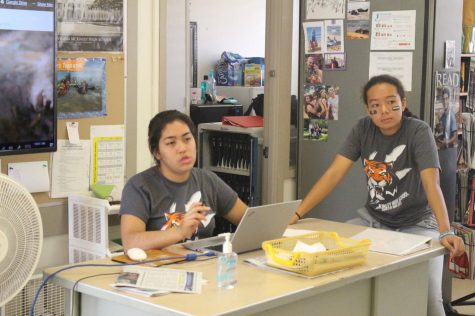 Next, reporters must pitch their ideas to the adviser and editors during their pitch session. A pitch session is a meeting when reporters talk about their ideas to get approval for them to write about it. This is why background information is important when coming up with your ideas. Knowing about the topic you want to write about will help you answer any questions others may have and show you understand.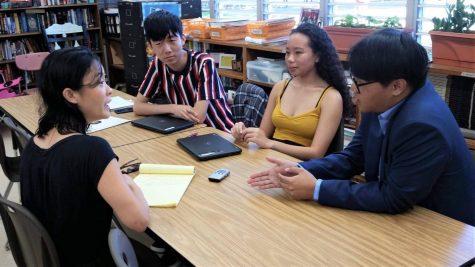 Once you get approval, you start finding sources to interview. These are mandatory for reported pieces, but even editorial pieces about your opinions can benefit from an interview from another point of view. Reporters must make sure to ask the appropriate people and ask the right questions in order to get the best quotes and information for your piece. Accuracy is extremely important when interviewing someone and quoting them. In order to prevent writing false information, take notes and record your subject. It can be intimidating to talk to people you don't really know. However, it is a good skill to have and the more practice you get, the easier it will become.
(side tip: Don't forget to ask your interviewee for their full name to avoid misspellings at the beginning of the interview and end the conversation by asking if you can contact them if you have further questions.)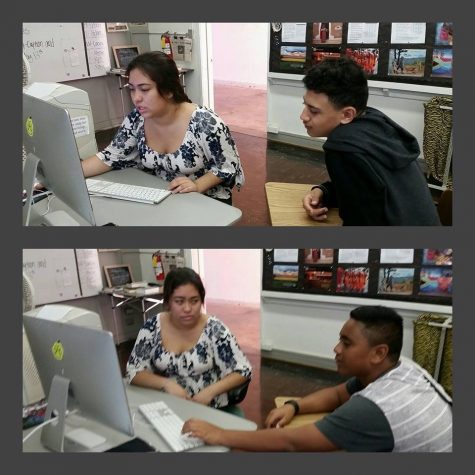 After completing your interviews and getting any other additional background information, it is finally time to write your article. The first draft will always be full of mistakes and most reporters will go through multiple drafts before reaching their final product. This may seem repetitive, but this allows us to double check for any errors such as grammar, misquoting, or misinformation within the article. This step is very important in order to give our readers informative and truthful work.
During this process, it is important to think about what kind of art will be used for your article. There are many different options such as photos, editorial cartoons, and other graphics. These will help to draw the attention of readers and get more people interested in your piece. Art is more likely to catch your audience's eye, so make sure to find art. Reporters can also use sidebars, infographics and other graphs to show data or add additional information they could not fit in their article. These are nice ways to incorporate more information and to make a page stand out in the newspaper.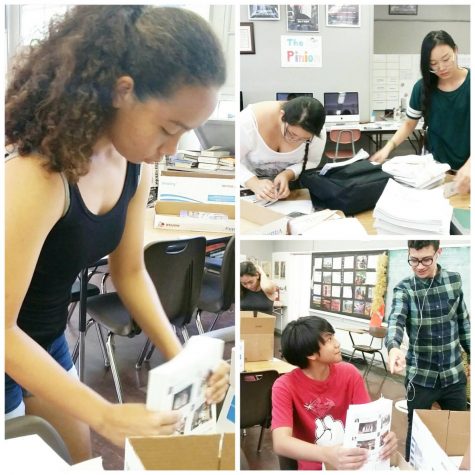 To create the print issue, various programs can be used. The Pinion uses Adobe InDesign to design the pages and place the articles, art, and anything else we want in the paper. It is important to have a balance of articles. Multiple editorials, news, features, and sports articles are needed to gain interest and appeal to more readers. There are deadlines that the editors need to meet as well. In order to distribute the paper before the end of the quarter, the final PDF needs to be completed weeks before in order for the staff to receive, bundle, and distribute the finished product.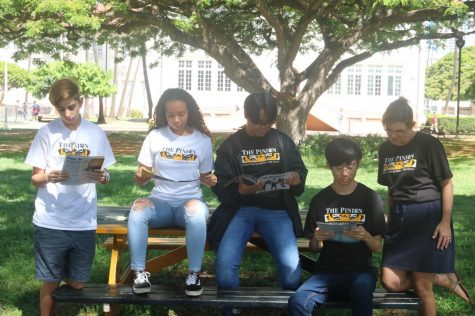 Finally, the final print issue is given to all of our peers and staff to enjoy and look at our hard work. The writing process is a long series of steps that reporters need to go through multiple times throughout the year. It is a lot of work, but it gives the staff the ability to share their thoughts and ideas as well as inform an audience about current events.