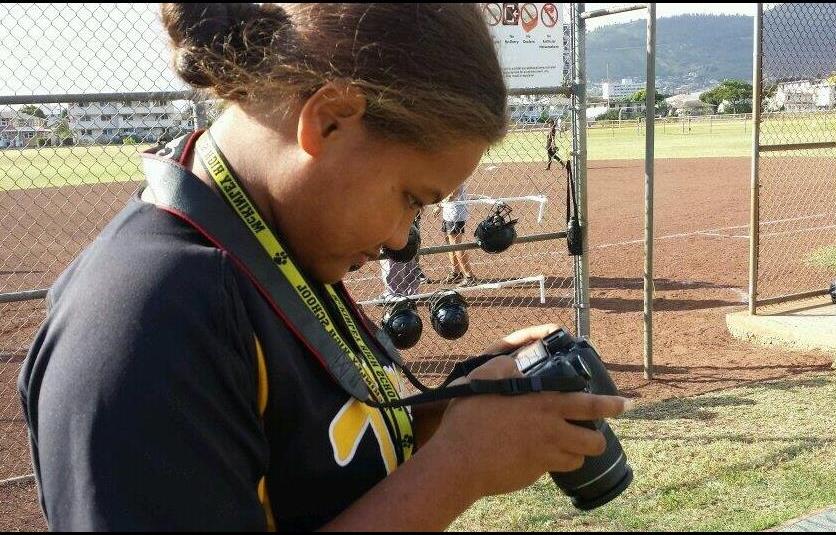 Jane Lavea joined The Pinion in her sophomore year. She was relieved that McKinley had a newswriting class because her old school did not. Writing is her passion. She was always told by her language art teachers that writing was something she was good at so newswriting seemed interesting.
When she first joined the class, she though that it would be easygoing but it was far from that. It was challenging and if she wanted her writing in the paper, she would have to step up her game. She joined this class because it would determine if she was capable enough to write in college.
Lavea said, "There is nothing better then telling a story on paper."
Jane Lavea, Web Co-Editor
Feb 21, 2015

Paddling impels Allen Zhang to succeed

(Story)

Dec 05, 2014

Many students appreciate school lunch

(Story)

Dec 01, 2014

McMillan goes for her goals as goalie

(Story)

Nov 30, 2014

Low grades, Low future

(Story)

Nov 16, 2014

Fitzpatrick's "Hush Hush" series has her readers begging for more

(Story)

Oct 20, 2014

1st Quarter Flies by for the McKinley Cadet Corps

(Story)

Sep 25, 2014
Sep 25, 2014
Sep 13, 2014

Victoria Koli's future goals for volleyball

(Story)

Sep 09, 2014

Should McKinley raise their GPA for its athletes?

(Story)

Aug 25, 2014
May 27, 2014

Graduates cross oval after rain delay

(Media)

May 16, 2014

We learned something about journalism

(Story)

Apr 09, 2014

Nanakuli beats Tigers 12-2 in softball

(Story)

Mar 13, 2014

Freshman put Odysseus on trial

(Media)

Mar 11, 2014

Tigers lose to Kalani in two sets

(Media)

Feb 23, 2014

Memories of a photo

(Story)

Feb 23, 2014

The Pinion partners with Civil Beat

(Story)

Feb 10, 2014

The changes of the weather in Hawaii

(Story)

Feb 04, 2014

Spreading the love on Valentine's Day

(Story)

Dec 12, 2013

The Pinion partners with Civil Beat to give staffers professional knowledge

(Story)